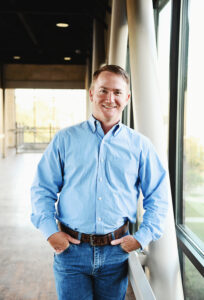 Kerrville.LIVE is the website and brand for the live streaming department of Aaron Yates's KerrvillePhoto.com and Texas Pro Sound & Video companies. We offer live streaming, broadcasting, and interactive meeting services to Kerrville and the greater Texas hill country.
Aaron Yates began working in the multimedia industry in 2004, and began offering videography services in 2007. Beginning in 2014, Aaron added broadcast and live streaming to his arsenal of services, responding to demand within the community for advanced multimedia offerings, including operation of the "jumbotron" at Tivy High School's Antler Stadium in Kerrville.
Since 2014, Aaron and his staff have streamed and produced countless live events and shows across the hill country area. In 2020, as demand for live streaming and interactive meetings skyrocketed, Aaron developed this website to highlight the live streaming department's services.
In addition to video streaming and event services, Aaron's multimedia company provides marketing, photography, videography, and consulting services to clients across the state of Texas, specializing in real estate marketing and event production.
Aaron is a Kerrville native and a graduate of Tivy High School and Schreiner University, where he received a BBA in Finance. He serves the community in myriad ways, including as a nonprofit board member, a volunteer consultant for nonprofits and churches, as well as through his local interest site KerrvilleUnited.com.
The staff of Kerrville.LIVE is diverse in their backgrounds and experiences. With help from theater workers, musicians, photographers, videographers, and students, Kerrville.LIVE's staff has extensive experience in live events and brings that experience to every project that we produce.